Welcome to MARS
MANGALURU ACADEMY OF REFINED STUDIES
Read more
+40 courses

Explore a variety of fresh topics

+54 teachers

Find the right instructor for you

+1000 students

Increase your personal expertise
To view this video please enable JavaScript, and consider upgrading to a web browser that supports HTML5 video
Medical and Dental
MBBS / BDS UG Programme
ABOUT US
Changing times have brought us to new frontiers, which is continuously adjusting our future. At MARS we have stirred a very competitive yet fun atmosphere which puts our students to face the challenges, an embark on this journey with ambitious goals to achieve the success they dreamed of..
Know more
I am Dr. Baskar, M. Sc (Agri), Phd - Agrl Entomology, I am running South India Group of companies, My Daughter Sonal Jaswin Studying in Father Muller Medical college 3rd year, my daughter was in 1st year she felt very depression and pressure on studies since she was in 1st time hostel environment without parents, I come to know MARS Learning center, I sent my wife and daughter went and met Dr Reena,the same day my wife called me once she come out from Institute and expressed as she met Power of God, my child Sonal Jaswin I started watching my daughter and I surprised with in 2nd day I seen in her talents and changes on her. MARS is digging inside talents and bring out their confidence levels, Every children's have natural brain and talents but who is bringing out? I believe 100% Dr Reena leadership MARS can only do, Dr. Reena is our gift given by God, YES my daughter scored 77℅ in 2nd year and now in 3rd year, My daughter confidenly telling us 3rd year she will score 80+ % , This even as father I can't give my daughter 100%but MARS given the Strengthen & confidence, I always thankful to God & DR REENA & MARS
Dr.M Baskar

Joining MARS was the best decision made by me. It is the best place for a student to achieve the goal. Top faculty with excellent teaching experience for both competative examination and medicine. You'll not only get the best coaching but you'll also get the clinical exposure which most of the students are not getting it in their medical College. Silent and a strict environment for studies. You can really do well under the guidance of Dr Reena. As a student of mars I highly recommend this institute for those who need to pursue the goal to study.
Ananya Ravi

MARS has really been a miracle in my life. I had lost hopes in anatomy and then MARS just happened. It is an amazing learning experience at MARS. Anatomy class is just superb, marvelous ,awesome. My fear of anatomy just vanished. I am so happy that now know the subject in detail and I feel motivated and confident. Along with anatomy lessons, I also got life lesson and the reality of life. It has made me feel strong. I never feel sleepy in the classes of MARS. Perfect study environment. When I listen to anatomy Classes. I feel as if I am traveling inside the body and learning the subject. It's just not about passing here, it's about learning for life.
47. Jyoti Ramachandra
I'm immensely pleasured to be here at the right place. I have no regrets in choosing MARS for my further studies. MARS is indeed the best place for JEE and NEET coaching. The stress free environment and vast collection of books which never stops growing are the main highlights. We are given all the necessary facilities by best of the faculty. My learning experiences in MARS was truly amazing.
Akshatha S M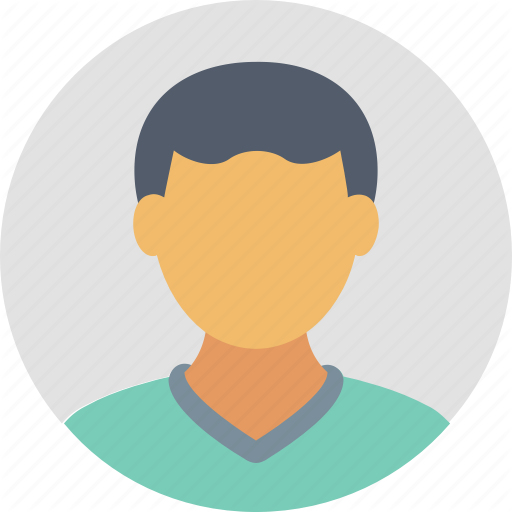 MARS is a really amazing learning center. They explain concepts really well and make sure that you are able to understand it. As a student of the center, I have been benefited from their teaching.
Adithya Holla
MARS teaches a very easy method of studying with interesting facts. And has a very friendly atmosphere with great staff, it's the place where one can gain both knowledge as well as results.
Anirudh M.S
In these past two years I have seen my brother working hard to achieve his goals and MARS has played a very important role in it as well, by giving him the proper direction and moral support. MARS is one of the best institute for students who are aspiring for a medical seat.
Zara Zakhir
Mangalore academy for refined studies or MARS Learning center is a very open and enthusiastic institution. MARS always takes care of all our educational needs and never fails to keep our interest in the subjects. The teachers make the subject very interesting and induce passion in us too, through their lively and interactive sessions. MARS has always been a heaven for knowledge and has always kept their doors open for learning and for energetic students. Whether it is the practical's done in the lab, or the innovative videos shown, learning at MARS is always something to look forward to and also something beyond all bookish methods.
Ashna Rai
MARS/ Mangaluru Academy of Refined Studies design amazing institution that provides coaching for competitive exams the institution is efficient well planned and systematic with their approach to teaching students. Apart from study is even mental health of the student is taken care of I would definitely recommend this institution for future aspirants.
Prajna Ashok
Mars is the excellent institution which helps in building a strong foundation it creates a perfect environment to learn science the way it has to be learnt this is simply amazing.
Sunitha Manmohan Gatty
MARS was actually my daughter's choice and I was ok with that after meeting the coordinator who explained in detail as to how mars works. One year has gone and today I feel I have to say anything my only e conclusion is my daughter is very comfortable and enjoy perceptions at MARS. She is satisfied with the standard the faculty and the overall improvement and confidence she has developed in her preparations for NEET 2021 she seems to be very focused now and this is what we as parents want. To conclude I can say MARS is up to our expectation.
Surekha Kudva
Looking at the great efforts put by the faculty, I feel very privileged to have my son studying in such a great Institution and has boosted my confidence that my son will surely crack NEET and score 600 +
Sayepriya
I feel very happy and proud that I have joined MARS. It's a place where you can excel your hidden talents. Previously, I had interest only in biology and physics but after joining MARS, I gained interest in all the subjects due to the very beautiful way of teaching and training the teachers have provided me. All the DPPs and worksheets help improve the concepts.
Prajesh
Mars is not an ordinary tuition class.., it's a different studying through a practical way and to understand the subject in a better way.., also to explore new things related to ones on ideas. The one thing I liked about mars is that I could feel the difference in my son after going to Mars in this aspect that he is trying to think in a different way than normal academically and I would keep supporting him. I'm extremely happy about mars.
Dr.Naveen Chandra
Mars is not school...school is not Mars...that's the main difference I felt in Mars. People may think it's totally study and burden on your head while in Mars, but that's not how Mars is ...it's filled with fun in studies. The place I love to go is MARS!!!..... They gave me great support and helped in all possible ways be it in studying or executing. Here at Mars I was able to express my mind in experiments and other adventures. The teachers look after us with great care and compassion to teach us. It supported me in taking up competitive exams and ways to reach your goal. It's a totally different environment here. An environment to help us build confidence. The teachers are very friendly and have a good approach to how to teach the students. I would love to continue in mars.
Ninad
MARS learning center is a place where we can trust upon. The speciality of the institution is in imparting the knowledge to the students by the faculty members. They not only concentrate on carrier oriented examinations like JEE, NEET but also KVPY, NTSE, Olympiads, etc. It is understood that their intention is very clear and help the students in bringing best out of them.
Savitha A. Rao
My son's two years at MARS have been excellent and a memory to cherish for lifetime. MARS has provided very good learning opportunities with the assistance of experienced faculties that my son required for his overall development and to improve his practical and theoretical knowledge. He will always be grateful to MARS for providing him a platform for practical learning and scoring good marks in NTSE.
Usha Devi
I have been in MARS for the last 2 years. Here at MARS they give coaching for JEE, NEET, Olympiads, NTSE and various other competative examinations. The faculty members are excellent and they ensure that no student is left behind. The library has variety of books which help us in preparing for the competative examinations and improving our knowledge.
Swaroop A. Rao
For my son MARS has been very useful. He says it is a very peaceful environment. Sometimes he spends the entire day there due to library and resources. He has got good exposure in competitive world. I am glad he has studied at MARS.
Suvarna R Bhat
MARS has helped me a lot. It has good teachers and teaching facilities. It has an excellent library consisting of books for preparation of competitive examinations. It has helped me in exams like JEE mains, JEE advanced, KVPY, VVM etc. Overall a good coaching center.
Nishchal R Bhat
"MARS" Mangalore academy of refined studies. As the name itself suggests, this academy offers well defined and refined studies. From the very first meeting, I recall our beloved ma'am mentioning that she wanted to provide a 'stress free' learning environment to children, because she strongly believes that this can facilitate children to crack even the most stressful competitive exams successfully. My daughter considered this academy as her second home in the past 2 years. The friendly staff and ever supportive faculty's guidance were all factors leading to this. The study material provided here are from the best sources. 'MARS' believes in not only providing solutions but also in concept development. Attending classes even on Sundays was a pleasure to all the children. Such was the environment created here. As a parent I never felt my daughter was in pressure or stress. She enjoyed every class and I did notice the motivation in her to give and perform her best. The weekly tests, chapter wise mock test all added up in building their confidence to excel. The 2 year long journey in this planet MARS was truly a wonderful and unique experience to each one of them.
Shobha Sushil Pai
MARS is one of those coaching centers where students can learn with no pressure in mind. The faculty is excellent and provides students with in depth knowledge about a particular subject, providing practical knowledge with hands on activities. It helps us to understand the concepts better. MARS also provides test materials and conduct periodic tests whenever possible. This helps us to know our strengths and weak points, making us improve in topics where we are not confident on. At the same time it also provides moral support to its students whenever in need of it. MARS has an excellent collection of books for competitive exams and others in its library giving curious minds to explore further. MARS also provides students with additional textbooks and DPP materials to sharpen students with their concepts. It has not only improved me in my studies but also as a person. MARS emphasizes not only on studies which a normal coaching center does. It gives emphasis on having a proper discipline in life which is ultimately the most important to keep up the spirits of us students while facing the competitive world.
Ziyad Zakhir
MARS has helped me to understand the concepts in a better way. The atmosphere in the classrooms are pleasant where questions can be asked, doubts clarified and ideas can be shared. I learnt the need to excel in the subjects than focusing only on the results. The faculty is experienced and help us in all ways possible. Regular tests and training helped me to face the competitive exams in a better way. I am lucky to be a part of MARS.
Ashritha Udupa
MARS was recommended to me by the faculty for competitive exams. My daughter joined MARS while studying in 10th. It has been a great learning experience for her. They train the students for the competitive exams and also help in academics. Real learning takes place with the understanding of both theory and practical examples. I am happy my daughter is associated with MARS institution.
Mrs.Udupa
My daughter Ananya D G is admitted to MARS for coaching in higher professional courses preparation. We are very happy to see her progress in academics after joining MARS. She has shown significant improvement in confidence for preparation to JEE exams. We are very confident on our Daughter that she will excel in her future endeavors with your persistent support and professional approach in teaching methodologies. Thank you MARS.
Guruprasad D S,
"If u have a dream, don't just sit there. Gather courage to believe that you can succeed and leave no stone unturned to make it a reality". MARS truly stands by this saying & never leaves an opportunity to teach us interesting things. I personally feel really connected to this institution and never felt that these competitive exams are a burden. It was possible for me to clear PRMO (Pre regional mathematics Olympiad) only because of the support given by MARS. I'm preparing for JEE 2021 and all the staff of MARS have been preparing us from 2019. A great institutions teaching great things to us.
Meghana J Iyengar
I have been with Mars since May 2018. Since then, my association with Mars has great influence on my academics and preparation for professional course. After joining Mars, I have cleared PRMO & VVM. Also got good marks in NTSE & also Scored 97.20% in CBSE 10th Board Exam. Thank you MARS for giving us not only excellent coaching but also guiding us to decide our career path. Mars has clear vision about capabilities of students for exploring their potentials. Thank you MARS for everything.
Ananya D G
Mars is one of the best place in Mangalore for NEET, JEE, KVPY and other competative test preparations. The atmosphere is conducive for learning scientific concepts in depth. The faculty is helpful at every step, guiding, updating and stirring our intellect not only in group but also as individual. Backed by well-equipped library and scientific evaluation methods, students are encouraged to be exam- ready at every step. Mars exposure has helped me to try out more avenues and participate in different competitions with ease and confidence. I thank them for being by my side in every possible way.
Kalyandeep Gosh
I am privileged to enroll my son Kalyandeep Ghosh in Mars Coaching Center for Learning. I have noticed since the beginning of my association, the holistic approach they adopt to prepare the students for various competitive exams and motivate students through incentives. I heartily thank team Mars for their committed approach and wish them continued success in academic domain.
Jaideep Gosh
When my daughter entered 10th std I started thinking of getting good coaching to her to enter IIT's which was my dream when I was a student. On enquiring her teacher suggested to admit her to MARS hence got the admission. MARS institution is giving excellent coaching to understand the concept of the subject unlike other institutions which are torturing with just practice and tests. We are very grateful to MARS as it is not only giving coaching for IIT but preparing my child for various competitive exams like NTSE, KVPY, PRMO etc. My daughter is enjoying the science concept being taught by faculty members with practicals and site visits. Further, in the present situation like lock down even though all institutions are closed, MARS is conducting the classes online through ZOOM app and it shows commitment of the faculty and management. Finally I hope my dream of entering IIT will come true through my daughter with the great help of MARS.
Jagadeesh .D.G
An amazing institution with staff dedicated to bringing out the best version of you. I happened to attend classes here for my NEET preparations last year. The classes provided were very helpful in helping me clear NEET 2019 with great marks and place myself into a medical college in Karnataka. The knowledge provided here....both theoretical and practical helped me to understand the concepts correctly; especially Physics and helped me perform better.
Shaun
Today I'm very happy to continue my further studies, but this happiness cannot be completed without thanking the teachers at MARS. The teaching was exceptional but even better was the confidence which they built within us to clear the NEET exam. Our course was refreshing and challenging. It has been a wonderful learning experience.
Renee Lynn
Mangaluru Academy of Refined Studies helped me secure a seat in a medical college in Bangalore and pursue my dream of becoming a doctor. The coaching for NEET was really helpful to get a good score in exam along with strong foundation and basics which still help me through 1st year of MBBS Studies. The study atmosphere is very encouraging and there is healthy competition for the students to do their best. The staff gives personal attention to each student to access their development which is very helpful.
Koka Bhumika
I was pretty much confused and not very sure regarding my daughter's decision of taking an year break. But once she joined MARS, I became satisfied. The frequently given tests did help her a lot and kept her from lazing around. A huge thanks to MARS for making her what she is, in studies.
Shiva Sundari Bhat
Mars has always believed in helping and guiding it's students in all possible manner the Time spent here have been full of learning opportunities that were full of fun, frolic and academic grind that one has to go through the efforts by the faculty here is outstanding where their sole motive is to see their students in top professional colleges doing well! The institution has always been a back strength throughout the academic course!
Prajwal
I joined MARS from academic year 2018 -19. Since two years MARS has helped me to understand the topics taught in school more effectively. The teachers are one of the best in their field and have supported me to excel both in my school syllabus as well as competitive exams. Their continuous support and guidance has helped me to clear NTSE state level. Without them I would not have known about NTSE. I thank all the MARS teachers and would recommend MARS to everyone.
Pranav S
Today, when we turn back, we really with lot of proud and happiness can tell that there is a real positive transformation in my daughter. What has been promised to us has been really taken care of and it is really working. I can tell you never in the past my daughter was so much confident than that she is now. This is mainly because of one predominant teaching mantra of the mars that is CONCEPT LEARNING which I feel everybody should adopt. Thanks to all the staff and faculty of Mars.
K Shreesha Rao
MARS Institute has played a very significant role helping my son S. Pranav to clear NTSE State Level and appear for National Level. The Faculty of MARS are well experienced, courteous and very helpful. The meticulous planning, lectures by guest speakers, professors and scientists has given a good exposure to my son. The encouragement to enjoy learning has been the motto of MARS. Am glad my son is a student of MARS.
P V Sreenivasa
Mars learning center is one of the best center which can guide us to crack national competitive exams like JEE and NEET. They have an amazing set of teachers who have good teaching experience. I love to be a part of this learning center.
ANIKETH NAYAK
My son ANIKETH NAYAK is going to mars learning center to learn for his JEE Exam. He enjoys learning there as they have a friendly and experienced teaching faculty. They have given my son good books for both JEE Mains and Advance. The mock test they conduct is also very good. I am happy that I made the right choice.
ROOPA NAYAK
First let me thank Mars & all teachers who are putting their best to mould our ward. In present day of competitive world, we the parents expect a lot from tuition class. We are happy that you are providing the best to our child with regard to face competitive exams. Classes are good. Library is also good. Moreover we are getting each and every information about class/test on daily basis. Results are also shared in WhatsApp which helps the parents to know about their child's performance.
Sathish Bhat
MARS learning center - a place that only got a positive growth in me. I had enrolled for NEET UG coaching classes at MARS. The quality of teaching is undoubtedly amazing. The concepts are logically taught and no matter how silly the doubts can get, they are attended with utmost importance. For every competitive exam preparation, along with the syllabus, traits like stress management and discipline are very essential. These traits are equally taken care of at MARS. Both the teaching and non-teaching faculty are very friendly and have been extremely supportive throughout our journey of preparation. Even a day before the exam, Ma'am took out her time just to help us boost our confidence. MARS is the perfect place for a student's holistic development. I totally recommend this place to every student out there!
Rashmi
Each and every student gets personal attention. And to me, it was a blessing. I came to know exactly where I went wrong and how that could be rectified. Limited number of student intake kept us less distracted. The provision of study hours also helped me a lot.
Suhasini Bhat
I've taken NEET long term classes from MARS Centre which has helped me get a Government seat. The staff here is supportive. They made learning interesting and fun too. Glad that I joined MARS.
Disha
Was a former student in MARS for the coaching classes for NEET. I had a very good experience over there, the teaching faculty were professional and very friendly.
Agnivesh
As a parent, I recommend Mars Learning center, as it sets an example of an exquisite Coaching Center for aspiring engineers, scientists and doctors. Keeping up to their motto, they IGNITE INGENIOUS MINDS, build up the scientific thinking skills, and propagate the idea of 'Thinking out of the box'.
Ms. Meera
"Dedicated and enthusiastic team of intellectuals bringing up the JEE and NEET coaching Center for students in Mangalore, who aspire to be in the top Colleges and are deprived of top class coaching. The team consists of people who have studied in top colleges of India and come together for this great cause. The faculty is kind enough to clear all the doubts and make the concepts crystal clear. Provides an interactive and learning atmosphere for aspiring students"
Nishkal
MARS played a significant role helping my daughter clear the NEET exam with good score. The preparation process was very well planned and stress free. My daughter enjoyed the studies and developed a lot during the 1year of coaching. The faculty is also very experienced and hardworking. I am glad my daughter was a part of MARS and is successfully doing her MBBS in Bangalore now.
K. V. G. Rao
MARS remains open from 6 am to 9 pm for reading sessions
---
Close
JEE Main
The Joint Entrance Examination (JEE) Main is a national level entrance examination that will be conducted by the National Testing Agency (NTA). Previously, the exam was conducted by CBSE once a year. But from 2019, the exam is being conducted twice a year - January and April. In another change, the exam is now conducted in computer based mode (except the drawing section of Paper 2 (B.Arch) which is a pen and paper based exam). JEE Main is the admission procedure into the well-known IIITs, NITs and other more prestigious engineering institutes of the nation. More than 12 lakh applicants appear for this examination hoping to clear and reach JEE Advanced for admissions. The duration of the exam is 3 hours long and is multiple choice in nature. The examination is divided into two papers – Paper 1 is for B.Tech/B.E and Paper 2 is for B.Arch or B.Planning.
Admissions Offered into: 31 NITs, 25 IIITs and 28 GFTIs